Physical therapists evaluate the body mechanics to determine the best exercises to keep you moving, healthy and feeling good!

We offer physical therapy in a warm water pool as well as traditional land based exercise to promote healing and feeling well.

We want you to function normally again.

We want you to enjoy life without pain, with strength and balance.

We offer physical therapy to help you achieve your goals no matter what your ailment might be.

We believe exercise is the key to health.

Come join us in the quest for healthy living.

Give us a call @802-681-7483 to set up an appointment.

Can't wait to get started.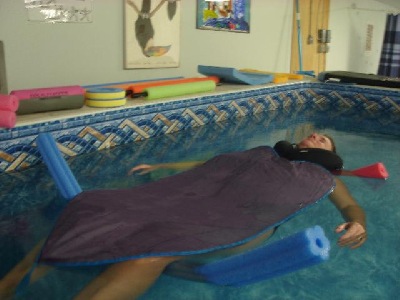 The water blanket is a wonderful tool to help keep the client warm while floating. The heart shape promotes warmth to the core. Available for purchase. $29.95 plus shipping. Call (802)681-7483 to order.